Bespoke picture framing is at the centre of what we do here in North Norfolk.  We are members of the Fine Art Trade Guild and our framing team is led by Heather Green GCF (APF) who as a Guild Certified Framer, is committed to ensuring best practice, adhering to a professional code of ethics and standards.
We are now operating framing consultations by appointment to help manage the flow of customers in the premises. If you would like to bring in some framing for us to have a look at, or have work to collect, please go directly to our online bookings calendar to book an appointment , on our facebook page, by email or by calling us on 01328 820900.
Conservation level framing
Using conservation grade materials and techniques as standard, our framing provides long term protection for your most treasured art works. When required, Museum level framing is also available.
The Fine Art Trade Guild identify 'Five Levels of Framing'.
Museum –The ultimate protection for your artwork.
Conservation –Helping preserve your artwork for future generations
Commended –Guarantees a degree of protection, with design playing an important part
Budget –Visually pleasing, but offering no long-term protection
Minimum –Putting economy first
At Walsingham Gallery & Framing we are working at commended and above and will always advise on the appropriate level of framing for the object presented.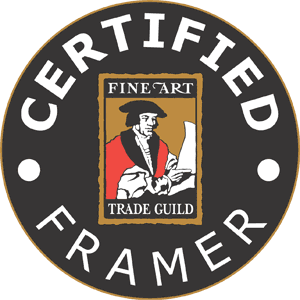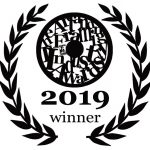 Walsingham Gallery and Framing do work of the very highest quality.  Whether it is paper conservation, remounting mid-century works, or new framing and mounting Heather's craftsmanship and meticulous attention to detail always exceed expectation.  It is a friendly and convivial place.  And to find world class expertise in such beautiful rural location is a delight!Dominic Reid OBE RIBA
Mounts
We can advise on the appropriate mounting for your artwork, be it window mounted, float mounted, with or without decoration.  We stock a vast range of mount colours from ever popular whites and neutrals to bold colours and brights.
Heather is now an award winning framer whose entry into the Fine Art Trade Guild International Art & Framing Industry Awards 2019 won the Best Mount Design: Hand Cut.   Read more….
Glass
Picture glass technology has developed incredibly over the last decade and there are some fantastic options available.  Anti-reflective glass is now clear and virtually invisible making it an ideal choice for hanging in our often light and airy modern living spaces.  Once only an option for museums, this type of glass is now available to anyone.
Frames
We have a huge range of available picture framing mouldings from traditional profiles and colours to fresh, modern styles. We are expert at advising on the design of your framing to enhance the artwork and suit its hanging environment.
Quality
We pride ourselves on the quality of workmanship that goes into our framing. Our well-equipped framing studios have everything we need to give each piece the detailed attention it deserves. Traditional skills combine with modern machinery to create the perfect frame.
Each framing solution is individually crafted and is PERFECT for each piece of art.  Something unique and invaluable which you are buying from Walsingham Gallery & Framing but doesn't appear on the invoice is their expert adviceSarah Caswell, artist
---
Walsingham Gallery & Framing & jewellery & art & gifts & ceramics & greetings cards & books & prints & painting & sculpture & textiles & more …